Black Friday 25% off
24th - 26th November
Applied automatically when checking out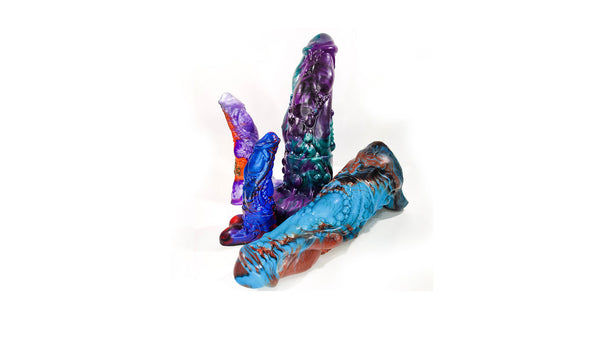 unique
We make one of
a kind toys with
jaw dropping
patterns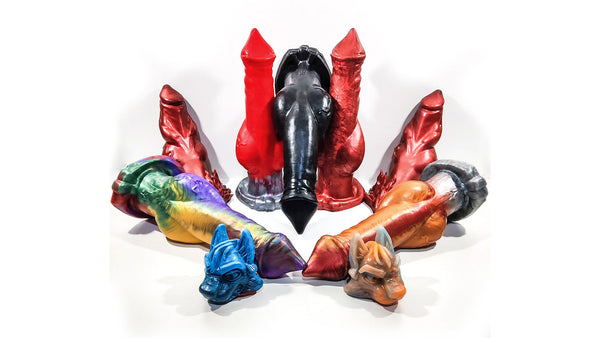 Quality
We only use platinum cure silicone which is 100% body safe
Discretion
We never use branded packaging, so you can shop with peace of mind that your parcel will be just a plain box, if youd like to know more about how far we go with discretion, click the link below.
read on
Inventory - same day shipping
First of all, finally a package from England that arrives in time without getting lost and found again one month later. So five stars for the shipment.
For the Product: Well it is quite impressing, the size makes me think, how shall this ever fit? :D But it works quite fine, the colouring is amazing and the texture is pleasantly smooth. This is a toy you can have a lot of fun with. Just don't forget the lube ;)
B.M
Oh my god, this is amazing! OK, so my eyes were definitely bigger than my stomach when I bought this but honestly, I've never had anything like it.

The texture is really nice, it's clearly sturdy although don't expect it to stand up on it's base. I really like the fact its plastic free. If these guys can do it, why isn't everyone else? Cleans beautifully well and has the same maintenance as most other toys. The colour is good and the different grades of solidity is a bonus.

It's a clear competitor for Bad Dragon and with it UK made, takes out the time and expense of waiting for something American to turn up and potentially pay customs for. I will definitely be back for more.
FREAKING
i haven't had the mental energy recently to be leaving reviews and stuff but i really felt like i'd be doing RexAlpha a disservice if i didn't let everyone know how flipping wonderful their products are. the silicone is so soft and feels wonderful, the design is impeccable. i wouldn't change a thing about this transaction. i'm so happy with my new toy. thank you so much. ♡
Dylan
I give the product and people @rexalpha 5☆s. I've never given a 5 star on anything  ever period. That's  how amazed I am the size the texture the attention to detail  on the colors I wanted all met.
This beta is a monster I was intimidated at first but I took it all first try omg!
Thank you guys 😊 
Matt
Colour
There is more to colour than meets the eye. Colour can influence our perceptions, touch our emotions, and sway our decisions. We express ourselves with colour everyday, it could be the pink logo on a shirt, or the little flecks of purple in your pillow case. We have selected colours from a vast array of pallets to bring you what we feel is the ultimate curation.
Read more on colour
Neon & Glow
See the dazzling yellow and orange under a black light, or power up the glow with the sun to light your room at night.
Shimmer
Choose a Shimmer colour and witness hypnotic swirls and unimaginable depths of colour and unique patterns
Pigment
Bold, Solid and vibrant, we use smooth-on's original concentrated colour pallet, designed for stand out pops of colour that sit next to each other with distinction.